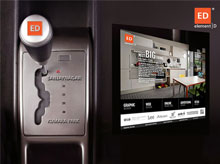 WE HAVE MOVED TO SANJAYNAGAR
As we step into a Brand New Year, we are excited to share with you the new developments at Element-D. We have moved to a new office amidst a calm and serene neighborhood located in Sanjaynagar.
OUR NEW WEBSITE
We are proud to launch our brand new website which stands testimony to our excellent growth in the past year and showcases our readiness to take on bigger challenges for a more prosperous future. We thank you for your support through the years and looking forward to associate with you more in the future.